How to set yourself up in a New City Abroad
08:29
I left home when I was 18 years old and just starting Uni, my University wasn't that far from home so it didn't really feel like much of a big deal for me as I could go back home whenever I wanted. What came as a big step however, was moving abroad to Murcia, Spain during my Year Abroad. I'm currently living in Paris, on my
second
year abroad so feel like I now know enough about the process to give advice.
Before anything, you need to decide where the right place is for you. There's no point in setting yourself up somewhere if you don't enjoy the place to begin with so make sure you do lots of research and if you can, visit the area before you commit.
Now, once your heart is set on your destination, this is where things get serious; you need to find a place to live! My number one piece of advice is to
not pay ANYTHING until you have seen the place with your own eyes in real life.
I know quiet a few people who have been conned out of thousands of euros by scammers who advertise amazing housing online and pray on unsuspecting students to give them the deposit and first months rent before arrival, in exchange for the promise of their key being sent to them in the post and then their place will be waiting for them on arrival...only, when they arrive they realise that it never even existed and they've lost all that money.
The best thing to do is to look up adverts beforehand; just a quick google search should provide you with more than enough to get started, then organise viewings with the landlord for when you arrive, then you can make sure it's all above board. If there are already people living there, take the opportunity to ask them about the landlord and the accommodation; if there are any problems they can fill you in. I'd recommend booking yourself into a hostel or hotel for your first week so that you're not pressured to take the first place you view.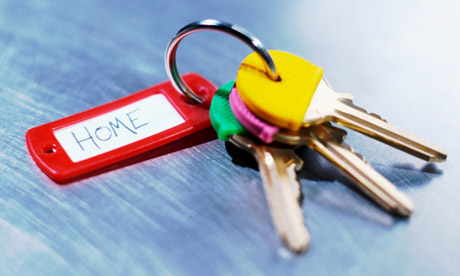 When you have found your new abode, it's normal to pay the first months rent along with a deposit (which is normally the cost of a months rent.) Depending on the country, a contract is usually drawn up and signed by both parties but it really depends on the country and landlord, for example when I was in Spain, I never had a contract and the landlord would casually text me to arrange a time to pick up the rent as and when it suited both of us, however in Paris you
have
to have a contract and the rent is paid meticulously on time. Your landlord will let you know before you move in.
You can't do much without a bank account and unless you want to lose A LOT of money by sticking with your home country account and paying sky-high conversion fees every time you want to withdraw local currency, then I suggest you open a bank account in your new country of residence. I have to warn you, the process can be extremely long, tiring and tedious but the benefits are worth it! You don't even realise what you
can't
do without a local bank account...most landlords require you to have a French bank account even to rent their rooms! Also, you need it to get a local mobile contract, wifi in your flat, gym membership, Metro pass and just for ease when shopping and out and about.
So, now you've got your new pad sorted
and
your bank account, you can start setting yourself up. Make your new place feel homely by adding your own touches, get a local mobile contract so you can keep in touch with people from home as well as the new people you'll meet, sign up to the gym or any activities you want to take up and most importantly
explore
your new surroundings! Try to make friends with the locals and discover the best places to hang out. Another top tip is to make sure you know where the nearest supermarket is for all your essentials.
A great way to make sure that you're surrounded by all your home comforts, even
away
from home is by using the website 'send my bag'; it allows you to send your suitcase separately so you don't have to worry about taking absolutely everything with you on the plane! They will pick it up from wherever you want and drop it off at your new destination in a matter of days!!
And last but not least, make sure that you've got the local emergency service numbers written down and handy, save them to your 'contacts' in your phone, as well as a local taxi number for if ever you get lost and/ or need a taxi.
If you think I've missed anything, then let me know in the comments.
Where is
your
favourite city in the world?